Adolfo Suárez Airport
Adolfo Suárez Madrid-Barajas Airport is one of the main points of entry for tourists to Spain. A short distance from the city centre, it is a key element of our tourist industry as it is convenient and saves passengers time and money in transport.
Click here to know more about the airport
Our stores at the airport
Discover Duty Free stores at the Adolfo Suárez Madrid-Barajas airport, where you can make your tax free purchases before boarding your flight. The Adolfo Suárez Madrid-Barajas airport has a total of four Duty Free stores distributed along its four main terminals. Wait times, which are so frequent at airports, can be an ideal moment to make your purchases while saving money.
Within Terminal 1 of Madrid's airport, you'll find one of our stores with tax free products, the "T1 Main Shop Walkthrough", which offers an exceptional selection of fragrances, alcohol, food, souvenirs and sunglasses by the best brands. The Duty Free store at T1 has extended opening hours from 5:00 to 9:00 p.m.
On the other hand, in Terminal 3, you'll find the "T3 Millenium Main Shop", ideal for those travelers who wish to buy food and delicatessen products typical of local cuisine at very competitive prices. In addition to food products, the Duty Free store in T3 of Adolfo Suarez Madrid-Barajas Airport also has fantastic liquors, perfumes and watches.
Finally, those travelers who are passing through Terminal 4 of the airport can enjoy the "T4 Net Main Shop" and "T4 Sat Main Shop Walkthrough" store. In both establishments, you can buy tax free items from leading brands at reduced prices. Take advantage of your trip to purchase your favorite products in the different Duty Free stores of the Adolfo Suarez Madrid-Barajas airport.
T4 NET MAIN SHOP
Location

Departures T4 Main

Shop Categories

P&C, Liquor, Food, Tobacco, Souvenirs, Sunglasses, Watches

Email

hola@dufry.com

Opening hours

6:30 - 21:00
---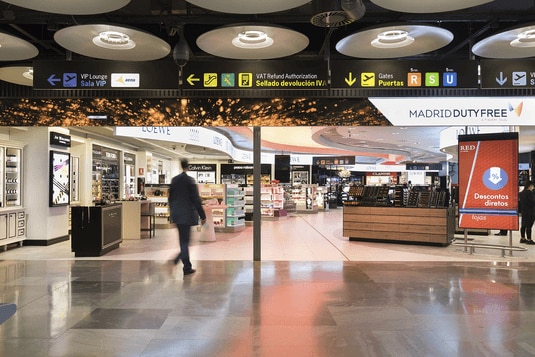 T4 SAT MAIN SHOP WALKTHROUGH
Location

Departures T4 Satellite

Shop Categories

P&C, Liquor, Food, Tobacco, Souvenirs, Sunglasses, Watches

Email

hola@dufry.com

Opening hours

9:00 - 00:30
---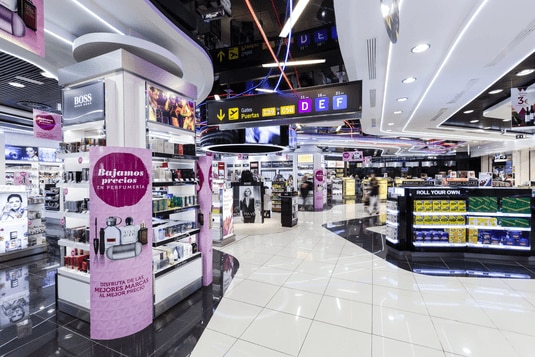 T1 MAIN SHOP WALKTHROUGH
Location

Departures T1 Schengen

Shop Categories

P&C, Liquor, Food, Tobacco, Souvenirs, Sunglasses, Watches

Email

hola@dufry.com

Opening hours

5:00 - 21:00
---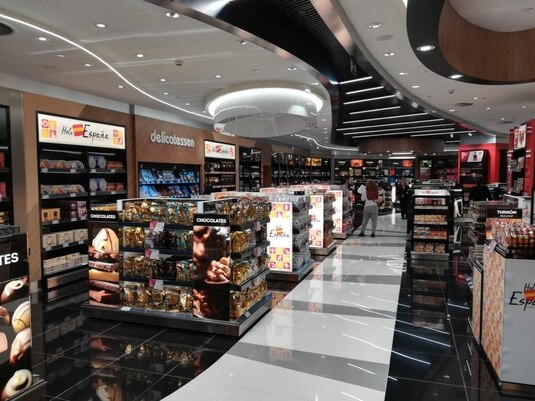 T3 MILENIUM MAIN SHOP
Location

Departures T3

Shop Categories

P&C, Liquor, Food, Tobacco, Souvenirs, Watches

Email

hola@dufry.com

Opening hours

5:15 - 21:45